Are you a social development innovator? Or do you know of an innovator who needs an opportunity to tell their story more broadly?
Then you should know that there are only seven more days to apply to showcase an innovation at the 2020 STI Forum at UN Headquarters in New York on 12-13 May, 2020.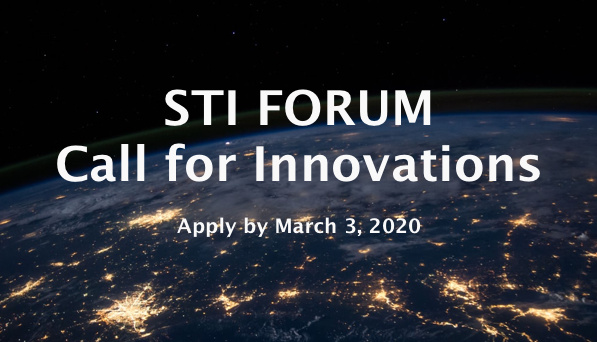 What is the STI Forum?
The first annual Multi-stakeholder Forum on Science, Technology and Innovation for the Sustainable Development Goals (STI Forum) took place on June 6 and 7, 2016, at the United Nations Headquarters, New York. The 2016 STI Forum addressed the topic "realizing the potential of science, technology and innovation for all to achieve the sustainable development goals."
As part of the Technology Facilitation Mechanism mandated by the 2030 Agenda and the Addis Ababa Action Agenda (agreed in the Financing for Development Conference, 2015), the annual STI Forum provided "a venue for facilitating interaction, matchmaking and the establishment of networks between relevant stakeholders and multi-stakeholder partnerships in order to identify and examine technology needs and gaps, including with regard to scientific cooperation, innovation and capacity-building, and also in order to help facilitate development, transfer and dissemination of relevant technologies for the sustainable development goals."
As its name indicates, the STI Forum involves a discussion and networking platform for all actors in the field of science, technology and innovation and is open to member States, UN organizations, civil society, academia, industry and private sector, as well as accredited individuals.
https://sustainabledevelopment.un.org/TFM/STIForum2019
Why should someone apply?
Selected innovators will be invited to participate in the 2020 STI Forum at UN Headquarters in New York. At the Forum, they will have the chance to present their innovation and connect with a valuable network — other innovators, those who can support or scale up their innovations, and those seeking to utilize such innovations.
Additionally, all innovators who respond to the Call will be automatically featured on Global Innovation Exchange (GIE), which brings benefits including:
The ability to showcase an innovation's accomplishments and milestones. Innovation profiles will be featured on GIE indefinitely here.
Exposure to funders and other supporters through initiatives such as GIE's Innovation Finder Service.
The opportunity to apply for similar opportunities in the future using the same innovation profile, saving time and effort that people can spend on their innovations!
Future upgrades to the GIE platform — like the launch of automatic funding alerts based on innovation profile details!
You can learn more about how to apply, and which kinds of innovations are encouraged, here.
How can I help if I'm not an innovator?
Well, are you thinking right now about a rockstar innovator who would be a great fit for this year's STI Forum? Then make sure they see this Call for Innovations. Retweet this post — or forward a link to this topic!
And remember, applications close on 3 March, so if you're an innovator, you must act quickly: apply now!