NOTE: This ideas list is under development and will likely be changed up through the official announcement of GSoC 2020 projects. Please also visit the Google Summer of Code 2020 @ Open Source Center page for other sub-org information and details.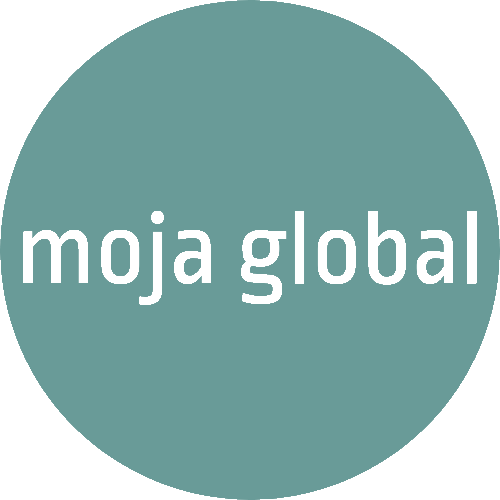 moja global: Overview and background
About the problem
Land (agriculture, forestry, and other land users, aka AFOLU) accounts for 23% of the greenhouse gases (GHG) in the world. Almost three quarters of the countries want to do something about this, but they need good measuring systems.
About the FLINT software
Rather than duplicating the same work in every country, moja global, an open source collaboration under the Linux Foundation, offers an open source tool called Full Lands Integration Tool (FLINT) that can model the emissions and removals of GHG from land.
FLINT integrates remote sensing and ground data to estimate fluxes and stocks of greenhouse gasses in different pools in line with the guidance from the Intergovernmental Panel on Climate Change (IPCC).
To understand more about how FLINT helps people working on these problems, check out this 10-minute overview video:
Our GSoC 2020 Project Ideas
Develop New Models for FLINT
Description: FLINT is a modular tool that supports better land management and helps reduce greenhouse gas (GHG) emissions worldwide, and allows multiple models and data required to better understand land management land to be brought together in one place. This project idea is for implementation of new models to monitor land sector GHG emissions and support sustainable land management. There are already several existing models that have been attached, but many more are required to make the system complete. As such we are seeking coders with an interest in large scale data processing and modelling to help add more models. The models have already been identified by scientific experts, but they need to be re-coded, tested and made operational. Some examples are 1) forest growth models 2) crop growth models 3) fire emissions models. See our web site and GitHub repositories for more information and examples.
Additional resources: Direct links to existing models or criteria for models? Examples of the level/detail of modeling needed? Any documentation about the existing model approaches?
Pre-requisite skills: Experience with C++ and an understanding of simulation modelling will be required. Understanding spatial and temporal data processing would be useful, but not essential.
Difficulty level: Moderate
Refactor FLINT Core Code Base
Description: FLINT is an open source, modular tool that estimates greenhouse gas (GHG) emissions from land by modeling the flux of GHG on millions (or even billions) of land parcels. This project idea is to refactor the code base of the core software tool to speed up processing. The code has to be hyper efficient as every microsecond too much is repeated millions of times. The maintainers will point out areas where the FLINT code can be made more efficient. The task at hand is to review these areas and implement code refactoring mainly to improve speed but also improving readability, identify vulnerabilities and prepare the code for further development. As such we are seeking someone with an interest in quality code development and streamlining. See our web site and GitHub repositories for more information and examples.
Pre-requisite skills: Advanced experience with C++ and an understanding of simulation modelling will be required. Understanding of spatial and temporal data processing would be useful, but not essential.
Difficulty level: Hard
Develop FLINT JSON User Interface
Description: FLINT is an open source, modular tool that estimates greenhouse gas (GHG) emissions from land by modeling the flux of GHG on millions (or even billions) of land parcels. This project would be to help in transforming JSON input files used by the software into an intuitive user interface. Before the software can run, a large list of run options and input data has to be selected. Currently the input is provided through a JSON file. Based on this format an intuitive user interface needs to be developed providing all options and reducing the potential for faulty inputs. See our web site and GitHub repositories for more information and examples.
Pre-requisite skills: Experience with JS, PHP, and Python. Understanding of C++ is useful. Understanding spatial and temporal data processing would be useful, but not essential.
Difficulty level: Medium
Additional Information
Getting started and next steps
We're excited that you are interested in helping us work on such critical software to help battle climate change!
If you're ready to learn more, check out our CONTRIBUTING.md documentation about how to get started as a contributor to moja global and FLINT. You can also check out our wiki to read more documentation about FLINT and moja global.
Finally, you should join our Slack workspace in order to communicate with the potential mentors for the project ideas listed here, and get to know other contributors.
More information about measuring emissions from land use
The land sector remains not only an important source of greenhouse gasses, but it can also be an important part of the solution to climate change. Almost three quarters of the Nationally Determined Contributions (NDCs) contain some actions in the land sector, but only about 10% of those provide a land-use, land-use change and forestry (LULUCF) target that can be fully quantified. At the same time, the reporting requirements are increasingly demanding for the agriculture, forestry and other land-uses (AFOLU) sector. So a more robust approach is necessary to eliminate ambiguities and increase standards of completeness, transparency, comparability, consistency and accuracy.
This means that there is an urgent need to increase the efficiency with which Measurement, Reporting and Verification (MRV) can be developed, implemented and operated by countries with land-related NDCs. CIFOR confirms that monitoring systems that allow for credible measurement, reporting and verification (MRV) of REDD+ activities are among the most critical elements for the successful implementation of any REDD+ mechanism.
However, MRV systems for AFOLU are complex endeavours as they need to track stocks and flows of carbon, plus other GHGs within multiple pools across different land use categories, over time. The systems can only achieve the required accuracy by combining different inputs (remote sensing, statistical data, ground measurements, etc,) from various departments (typically forestry, agriculture, planning and statistics). The data required for these advanced systems are not always immediately available and can take many years to collect (or re-constitute for past observations.) This requires a long term effort and a flexible system that can be improved progressively as new data, international guidance and better scientific knowledge or models become available. To move from ad-hoc estimates to MRV systems that are continuously improved, clear institutional arrangements and long term funding are essential.
Land provides the principal basis for human livelihoods and well-being, reports the IPCC, including the supply of food, freshwater and multiple other ecosystem services, as well as biodiversity. Human use directly affects more than 70% of the global, ice-free land surface.
AFOLU activities accounted for 23% of total net anthropogenic emissions of GHGs and when emissions associated with pre- and post-production activities in the global food system are included, the emissions are estimated to be 21-37% of total net anthropogenic GHG emissions. While land is also an important sink of around 29% of total CO2 emissions, the persistence of the sink is uncertain due to climate change.
Almost three quarters of the Nationally Determined Contributions (NDCs) contain some actions in the land sector. Most of the participant countries in this joint proposal have identified AFOLU as an important source of GHG emissions and have included the sector in their National mitigation efforts.
AFOLU sector is complex so accuracy of GHG emissions estimates is a challenge.
There are many technical factors that make the AFOLU sector emissions harder to estimate including the combination of emissions and sinks, the fluxes between different pools in the carbon cycle, the wide range of vegetation types and the multiple factors influencing GHG fluxes from management regimes to soil characteristics. But in addition to the technical factors, estimating GHG emissions from AFOLU involves complex coordination and consultation as it requires inputs from a wide range of stakeholders. About US$ 6.06 billion has been invested in REDD+ readiness since 2006 but has yielded mixed results. This complexity makes the development of an AFOLU MRV system expensive and demanding in terms of expertise.
Most countries have not managed to develop their AFOLU MRV due to a lack of financial resources, technical expertise and/or appropriate tools. Countries participating in a UNFCCC organised workshop reported that overwhelmingly their progress on AFOLU MRV was hampered mainly by limits of funds and expertise. At the technical level, many countries have invested in remote sensing and ground data to develop data products but often expertise and tools are now required to integrate these data into policy-relevant information. At the management level, funds and expertise are necessary to build administrative and governance systems to operationalize AFOLU MRV systems.
Meanwhile the importance of accurate AFOLU MRV is rapidly increasing. At national level, weighing different options that optimize competing demands from food security, biodiversity and climate change mitigation, require more sophisticated MRV capabilities. Achieving conditional NDCs related to the land sector requires accurate estimates from AFOLU emissions in order to trigger results-based payments. Finally, increasing the ambition in mitigation efforts in the AFOLU sector will require careful trade-offs between different land uses and management regimes which will require ever more sophisticated AFOLU MRV tools.
Many tools are claiming to be the perfect MRV solution but FLINT is different. There are technical details that set FLINT apart from most other tools but the real needs of countries go beyond technical issues and this is where FLINT can really make a difference.
FLINT is developed through international collaboration which reduces duplication. The large investment in readiness has helped countries to acquire technical knowledge but they have struggled to translate this into coherent, operational MRV systems. Operational MRV systems are much more than understanding 'technical methods' (acquiring RS data, implementing NFIs, establishing sampling plots) as they also require 'administrative capacity' and 'good governance'. More resources need to be invested into operationalisation. The capacity (human and financial) freed up through international collaboration can be used to focus on the operationalisation of MRV systems (including administration and governance.) The FLINT is based on the strong elements of MRV systems developed in Canada and Australia. Versions of these systems have been in operation for 30 years. This provides the FLINT with a solid scientific and technical basis. Trying to replicate this wealth of experience in every country would lead to very costly duplication. International collaboration on a tool provides every new user with access to these decades of experience and it spreads the burden of continued development over many users. FLINT is an open source tool that will make this collaboration possible. But open source has three important additional advantages: (i) the FLINT software is owned by its users, (ii) anybody can adjust FLINT to local circumstances, and (iii) FLINT users are never locked in to one vendor or provider.
FLINT is designed to systematically improve accuracy. FLINT has been designed to be flexible in two ways: the system can be adjusted to local circumstances and the system can evolve over time adjusting to new data and knowledge when they become available. This allows each country to start using FLINT more or less immediately with the data they have (combined with publicly available data.) The first version might not have the required accuracy but it will provide an insight into the ways the system can be improved where it matters. The continuous cycles of improvement will increase accuracy progressively. FLINT-based systems are also modular: typically they consist of the FLINT calculator combined with land-cover time series, models, auxiliary data, and reporting tools. FLINT defines how these components interact with each other. Since the interfaces are clear, each of these components can be improved separately and at the end of the improvement cycles put back together without losing functionality. So FLINT creates the possibility for several teams to improve their part of the system at the same time and in this way speed up the improvement of accuracy. This modular structure facilitates governance arrangement too: the numerous stakeholders contributing inputs to the FLINT system can be divided into functional teams each working on one component of the system. This framework not only provides a logic for institutional arrangements, it also reduces coordination costs and speeds up decision making. This advantage does not only work at user level but also at the level of moja global where users collaborate to improve FLINT: the most important design principle is that FLINT must be flexible enough to serve the needs of all users, so every user can make progress at their own pace and in their priority areas. Meanwhile the users who have more resources and expertise, can improve FLINT and share these improvements so other users can save time and money when they advance to this level of sophistication.
FLINT is ready to Inform Policy. FLINT facilitates above all an operational system that responds to policy questions. The approach used to implement a FLINT-based system starts with the identification of policy questions and reporting needs that FLINT needs to respond to. Each time when a new version is released after an improvement cycle, the policy questions are revisited to identify which improvements to the FLINT-based system can result in better answers to the outstanding policy questions. This approach ensures that FLINT remains policy relevant. At the technical level, FLINT has a number of features that increase its value for policy development: FLINT is spatially explicit so emissions estimations can be overlaid with other spatially-explicit data or they can be combined with soft-information hidden in the map, to inform policy interventions. FLINT considerably reduces the effort to design and build additional modules, so users can adapt existing or build new modules to get answers to their policy questions. Uncertainty modules are being built for FLINT based systems, which will provide policy makers with the accuracy of their emissions estimates (as well as a way to prioritise improvements with the biggest impact on accuracy.) The effectiveness of policy decisions is heavily dependent on reliable information about the impact of the proposed policies. FLINT as a model-based system can project emissions into the future and its projections capability is currently being improved. Policies dealing with trade-offs between land-use priorities like carbon sequestration, food security and biodiversity, require systems that generate emissions estimations that are consistent across land-use changes. FLINT can estimate emissions from all land-uses and models can be developed for additional land-uses based on the latest science. FLINT can even be used to calculate other indicators like biodiversity for example, as long as sufficient data and scientific knowledge exists.