Have you heard about GovStack?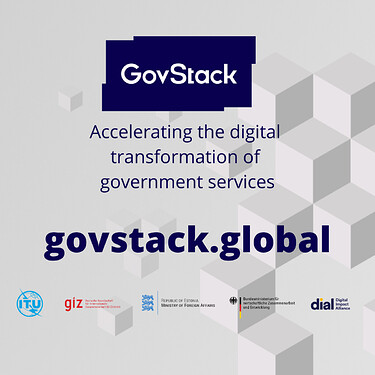 The GovStack initiative is a community-driven effort aimed at deriving common technical practice and understanding on fundamental reusable and interoperable digital components - collectively called "Building Blocks" - within a cross-government architectural view. Founded as a multistakeholder partnership including Estonia through its Ministry of Foreign Affairs and Germany through the Germany Development Cooperation (GIZ) and Federal Ministry of Economic Cooperation and Development (BMZ), this collaboration is an extension from an earlier effort launched by the Digital Impact Alliance (DIAL) at the UN Foundation and the International Telecommunication Union (ITU) on the SDG Digital Investment Framework. The framework empirically demonstrated an approach used in digitization activities common in countries recognized as leading examples in transforming government services via digital, by considering and reconciling core shared reusable elements within a platform-based design. We are working with experts to strengthen this understanding for partner countries looking to adopt a similar strategy, by producing relevant references and creating a demonstration exercise thereafter.
If you are interested in being part of this growing community we are collectively building to inform digital government efforts across the development ecosystem, find out more about us on the GovStack website and please get in touch with the initiative with us on it or at info@govstack.global.