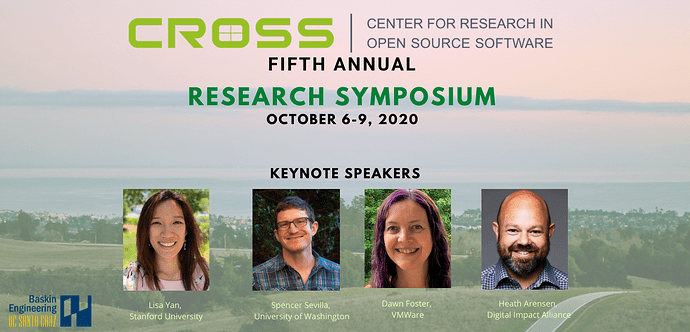 Don't miss a keynote speech by our own @harensen about Sustaining Digital Public Goods, as part of the Fifth Annual CROSS Research Symposium, happening 2020-10-09T16:20:00Z → 2020-10-09T17:10:00Z.
Free-of-charge registration is required. Learn more about the event at the CROSS web site.
Sustaining digital public goods: Open-source applications used by governments and organizations to achieve social good objectives

Creating a class of open-source applications, digital public goods, that can be used by national governments and social good organizations, comes with unique considerations for sustainability. The UN system, together with the international development community and governments, are increasingly embracing open source licensing to avoid vendor lock-in, enable global adoption, while allowing local actors to innovate. This session will focus on the learnings and recommendations for how to sustain digital public goods and how these lessons can be applied to other open-source for government and social good projects.