GSoC Update - 2021-03-11
"Happy GSoC" to all @gsoc-mentors in the OSC community! If you're being notified of this post, it's becuase we have you listed as mentor or sub-org admin for Google Summer of Code 2021 as part of the DIAL Open Source Center umbrella organization.
Note: If you are do not plan to participate as a mentor this year, you can head to the @gsoc-mentors page and click the Leave button to de-list yourself, and this should be the last time you get these notifications!
Throughout the program, we'll be sending occasional overviews of things you need to know for the week ahead, and sometimes looking a bit further into the future. This first issue will be a bit longer than typical since we're just getting started.
So grab a cup of
or
and settle in for just a few minutes and we'll help you get oriented.
Your Org Admins for the summer
First of all, your @gsoc-admins (umbrella org admins) for this round are once again @nribeka and me. We are both GSoC old-timers, so you can count on us for advice and brainstorming as you get started with the program this summer. As with all things OSC, should you get stuck or need assistance, the best way to get help is to send a message to @gsoc-admins here on the OSC Hub, or send an email to osc-support@dial.community.
Finally, make sure you're familiar with the general OSC landing page for GSoC. This is the first stop for students and it will direct them to your sub-org's profile and ideas pages. It also has all of the details about the program, timeline/dates, tips for students, and much more, including a list of important dates for mentors!
Other Roles & Terms
We're going to throw around some additional terminology we should all be familiar with. If you're participating in GSoC under the OSC umbrella, your community is known as a sub-org. Each sub-org has one or more designated sub-org admins who are our primary points of contact for each sub-org's ideas list, contact information, mentors, etc. Ultimately each sub-org admin is responsible for making sure mentors get their evaluations done and are interacting with selected students. Finally, mentors is a general catch-all term for all sub-org mentors working with a student this summer. Each student project should have both primary and back-up mentors available. Remember, a mentor's job is not generally to be the "problem solver" but rather to help the student find their own answers using their skills and other community resources.
Three TODO's for sub-org admins: IDEAS, CONTACTS, and MENTORS
IDEAS: As we get started and students start checking out organizations, sub-org admins, with the assistance of potential mentors, need to regularly re-evaluate their sub-org's IDEAS page and make sure it's useful for potential applicants. Those applicants have already begun looking at ideas lists, so don't wait to ensure we have interesting projects for them!
Remember, you can continue to refine ides pages as you get student feedback and clarity among your community. In the next week or so, your umbrella org admins will be sharing a checklist for each sub-org admin that they can use to indicate their readiness for the application phase.
CONTACTS: This one is important! Make sure that students have a way to get in touch with your community! We encourage these interactions to be in public, such as your community's forum, mailing list, or chat system. Sub-org admins should take a moment to start at the main OSC GSoC landing page, find their sub-org, and make sure any links for communication work for a student. (For example, make sure they understand how to create an account or sign up for any tools.) If anything needs updating, let @gsoc-admins know.
MENTORS: Let's make sure your potential mentors for this summer are registered in the right place! Please send your mentors to the link @gsoc-mentors – https://hub.osc.dial.community/g/gsoc-mentors – and ask them to click on the grey
Request button. They may need to sign in and/or create an account here on the DIAL Community Hub before completing their request. When it arrives, we'll confirm with you, and then add them to our internal list and generate an invitation to the GSoC webapp. This is important so both we and Google can communicate with mentors, so don't delay!
A few notes from Google
Once mentors are registered in the Google webapp (see above) they will get emails directly from Google with important information. This is also archived in a Google Doc which you can bookmark for future reference.
To avoid emails from Google's GSoC team being marked as spam please add summerofcode-noreply@google.com as a trusted contact in your mail client. This has apparently been a problem already for a few people.
Please read or review the Mentor Guide. Google assembled this document with the help of many of us old-timers, and it's a good resource if we do say so ourselves. Also, this short video has some similar highlights if you feel like you've read enough for now: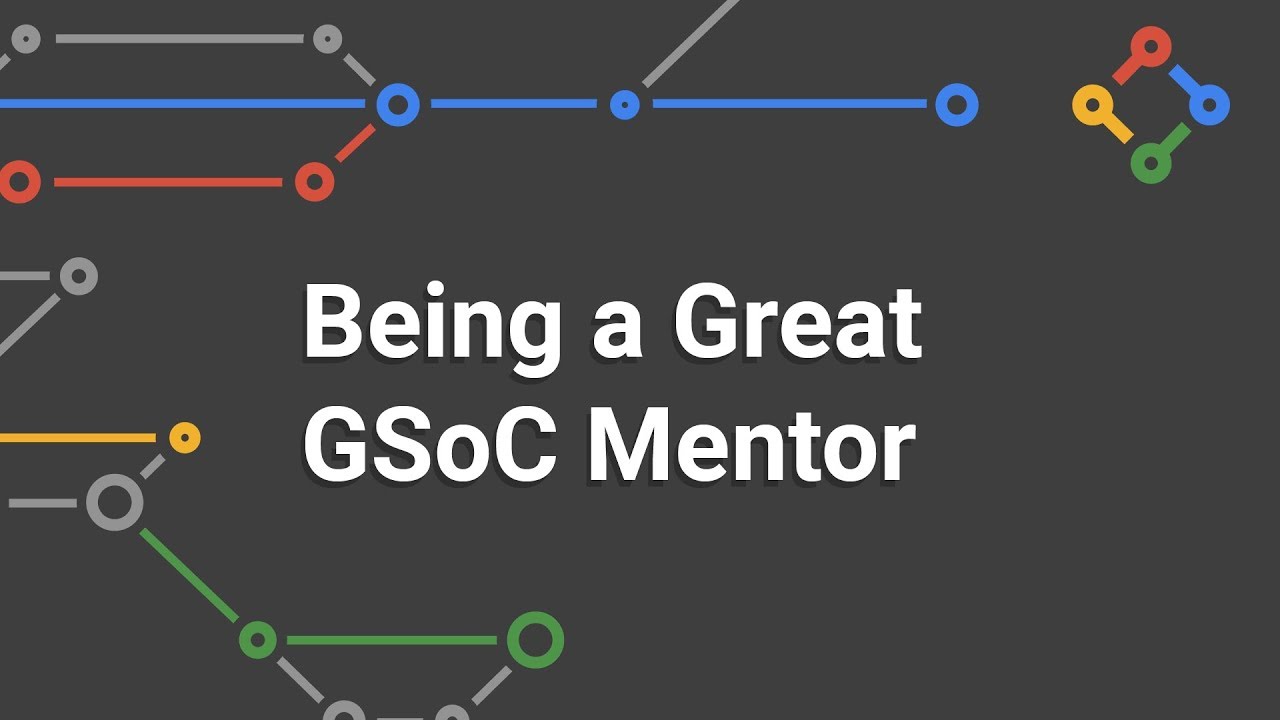 That's all for now!
TLDR: Potential mentors should make sure you're in touch with your sub-org admins and happy with your ideas pages, and sub-org admins should make sure all mentors & sub-org admins are signed up here on the DIAL Hub as well as in the GSoC webapp. If this is not yet the case, contact @gsoc-admins with problems or requests. Feel free to post general questions or discussions in #osc:mentorship and we'll be in touch again in soon!